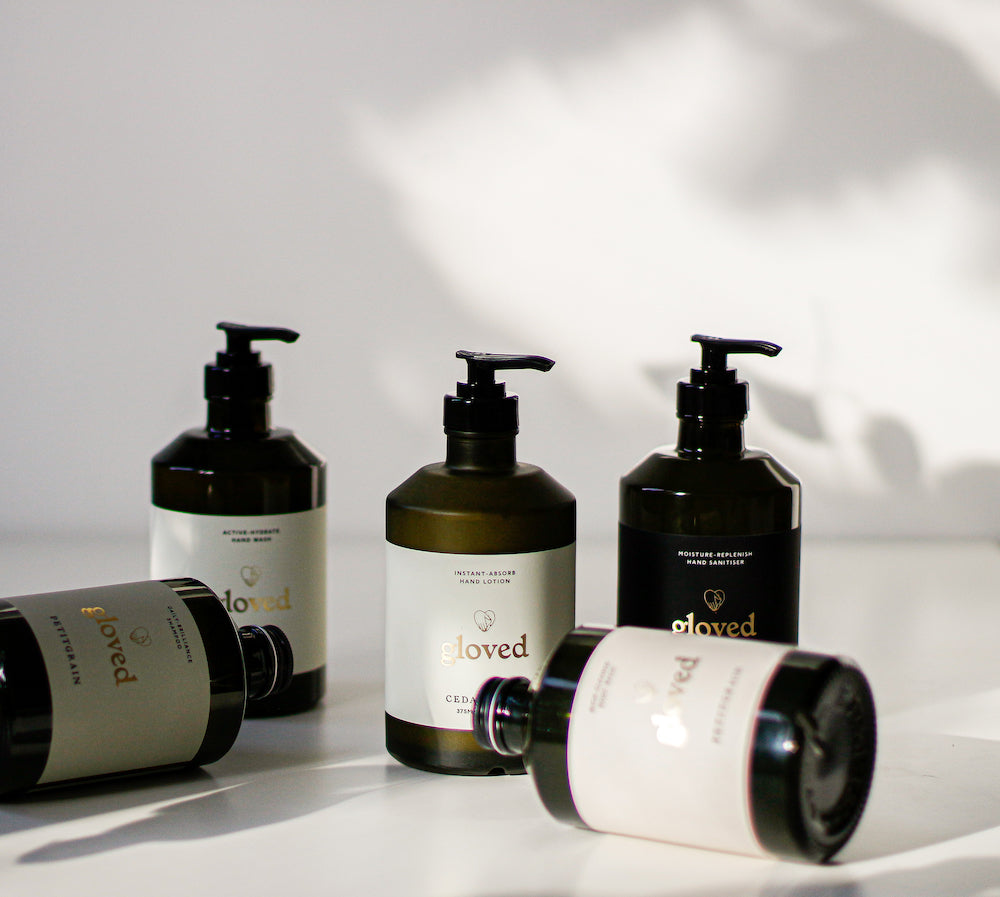 The power of essential oils
Scents you and your skin will love
"For each gloved scent, I take one of my Tom Daxon fragrances as inspiration, and adapt it with a focus on the benefits it can bring, both to your mood and your skin.
When you combine a simple moment of self-care with a scent you love, it can be a powerful thing."
-Tom
Find your perfect scent
Choose from restorative, energising or sensual.
Restorative
CEDARWOOD
A forest scene with many layers. A hint of fresh lime, like warm sunlight shining through the canopy, is met with bracing green notes of juniper and angelica. Iris root next; silvery and decadent. Underpinning it all is cedarwood itself; a crisp, clean wood that is at once familiar and sophisticated.
Inspired by
IRIDIUM by Tom Daxon
The fragrance equivalent of charcoal coloured cashmere. All the powdery sophistication from the precious iris concrete but with a strong silvery spine.
Virginian cedarwood oil
For you: Restorative
For your skin:
Virginian cedarwood oil is an essential oil with a miraculous array of potential benefits perfect for the hands. Antioxidant packed, anti-inflammatory, anti-microbial; perfect qualities to soothe and re-energise stressed skin. Also, particularly apt for hand wash, cedarwood is a strong odour neutraliser. Try using it after chopping garlic.
Tom's notes
Why 'CEDARWOOD'?
"Hand care has unique requirements when it comes to fragrance; it's a tough brief! Your hands are such vital, busy tools, anything too shouty would be inappropriate. In 'CEDARWOOD', I hope people will discover a scent with presence, but one that doesn't overpower or distract. A feel-good accompaniment whilst you go about your business. I also wanted the restorative, comforting properties that come with nature evoking scents, but with added layers of sophistication too. 'CEDARWOOD' feels 'of the forest' but is refined enough for any setting."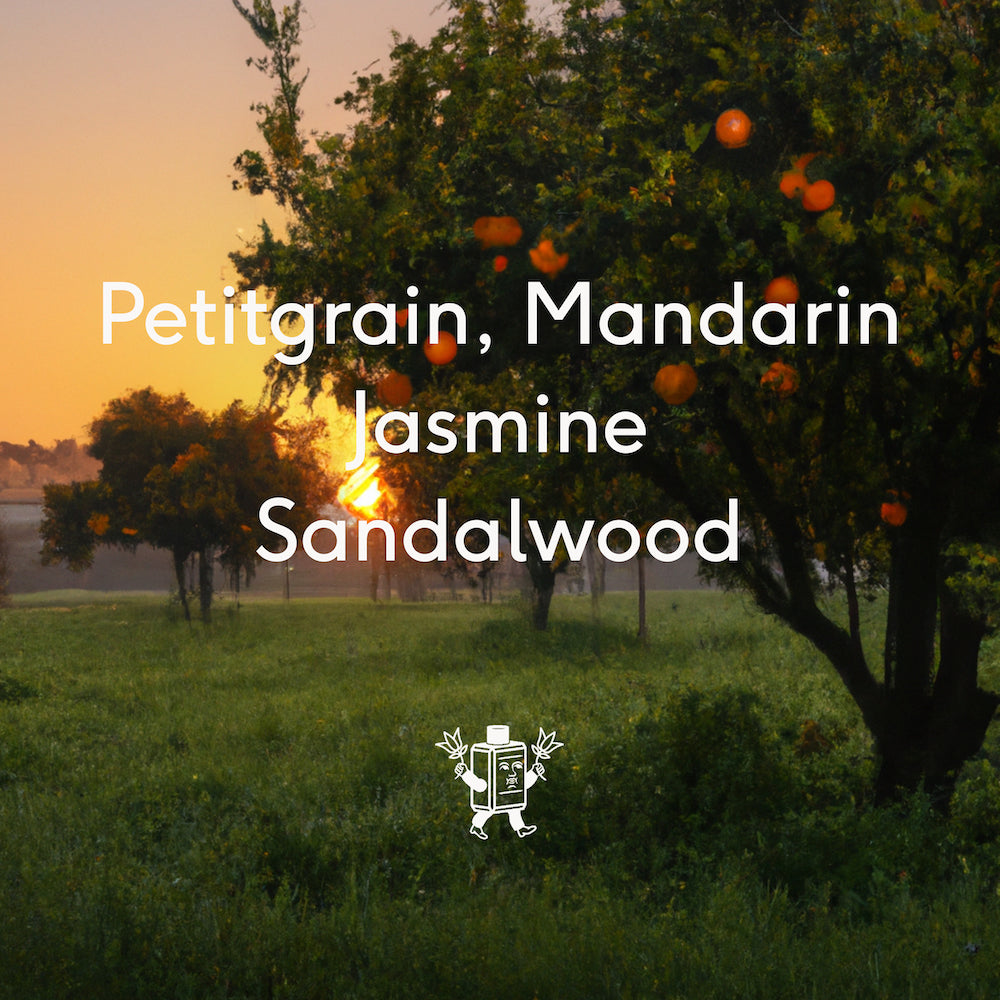 Energising
PETITGRAIN
A citrus grove at sunrise. Petitgrain, bergamot and mandarin; vibrant citruses with green leafy undertones, are softened further with jasmine's delicate floralcy. Sandalwood brings a warm presence to the base.
Inspired by
SICILIAN WOOD by Tom Daxon
A citrus grove warming in the sun. An effervescent, hyper-real citrus top note settles into a base of seductive woods.
Paraguayan petitgrain oil
For you: Energising, uplifting
For your skin:
Paraguayan petitgrain oil cleanses and re-energises tired looking skin.
Tom's notes
Why 'PETITGRAIN'?
Petitgrain oil, made from the leaves and twigs of the bitter orange tree, is a favourite of mine because you still get the freshness of citrus, so perfect for a morning shower, but with a green roundness to stop it veering into harshness. If SICILIAN WOOD is a citrus grove in the midday sun, 'PETITGRAIN' is that same place but early in the morning. It's fresh, green notes are more dominant over the spicy, woody ones in SICILIAN WOOD."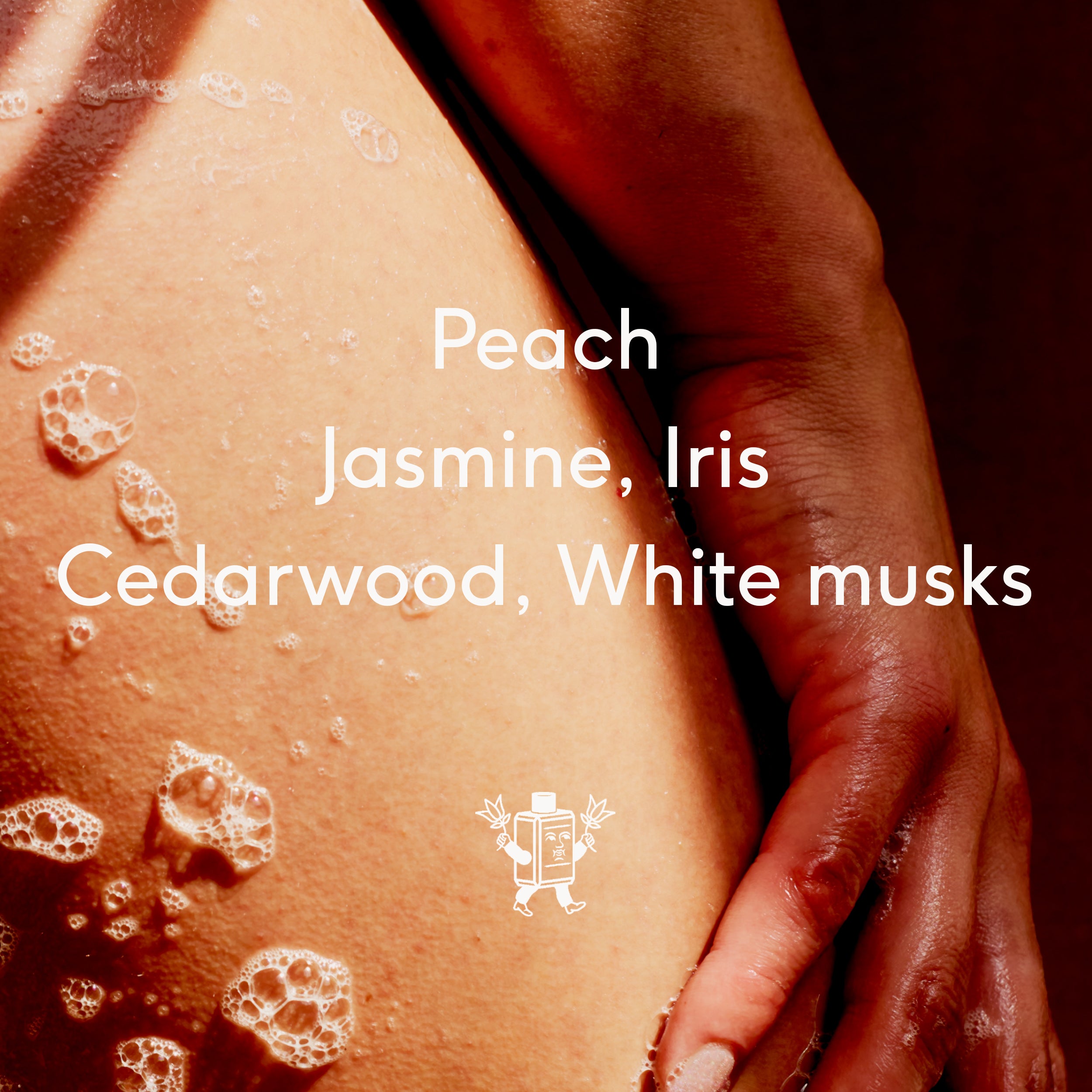 Sensual
SOFT NUDE
Sensual and addictive. A ripe peach opening is met with delicate florals; jasmine and iris. White musks at the base heighten the tactile feel and presence. The scent embodiment of soft skin.
Inspired by
FUYU by Tom Daxon
A delicate and fresh musk. To begin, white peach and cedarwood combine for a creamy fruit note reminiscent of a ripe fuyu persimmon. Then, an unveiling; powdery iris, jasmine and an array of sensual musks envisage the softest skin.
Iris & cedarwood oils
For you: Balancing
For your skin:
A blend of iris and cedarwood oils balance and restore tired skin.
Tom's notes
Why 'SOFT NUDE'?
"If gloved is about giving you softer skin and a mood lifting scent experience, then why not make a scent reminiscent of soft skin too? Based on my FUYU fragrance, its addictive creamy fruity scent compliments your own, and will have you joyfully smelling yourself all day long."